Gallery of the Stupid
Frontier Cash Machine
I found this cash machine at the corner of 34th & Evanston in Seattle's Fremont Neighborhood on March 15, 2006.
The cash machine works fine at first glance. It even accepts deposits.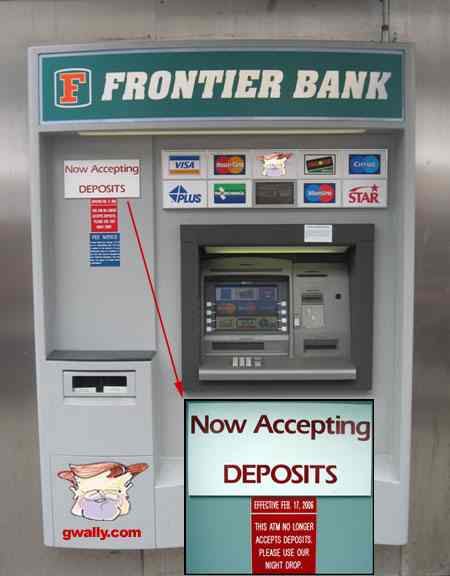 But as you get closer, you notice that it doesn't actually accept deposits. It quit taking them on February 16, 2006.
The stupid thing is that both signs are new. Why didn't the person who added the red sign remove the "now accepting deposits" sign?
The best stupid thing has to be the fact that the sign clearly states that you can make a deposit at the night drop. But there is no night drop at this location. There's not a bank in sight. In fact, this machine is located under a bar.