Living the Wally Lifestyle
Don't Shower with Kitty
October 28, 2009
Don't shower with the kitty. The kitty doesn't like that.
At least that's what I just found out.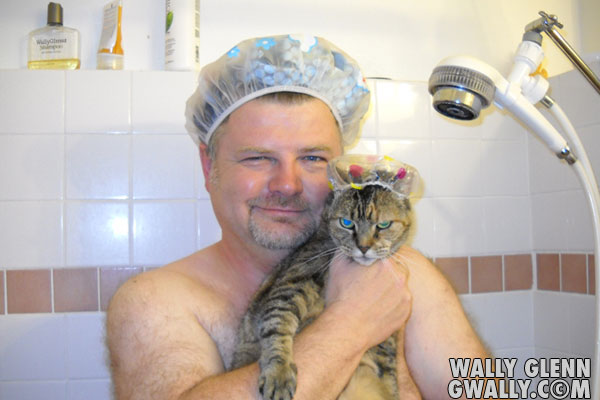 It turns out cats don't like water.
I didn't know that.
If you think Canaille looks annoyed in this photo, well she isn't. She loves to pose for photos. Here's another photo we did where she also looks angry.