Living the Wally Lifestyle
Sand by the Ton Preview
July 07, 2009
There is a giant party in Oakland this weekend and I have some advance photos of some of the fun.
Dan Das Mann and Karen Cusolito are transforming a 250,000 foot warehouse into a giant beach party called Sand by the Ton. They are bringing in a bunch of bands like The Mutaytor, The Mermen, Extra Action Marching Band, Vau De Vire Society and groups like Opulent Temple, False Profit Labs, Kinetic Steam Works, Cyclecide, Flaming Lotus and a lot more.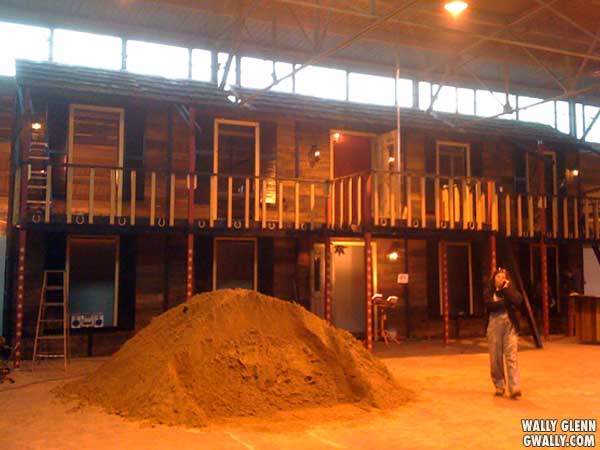 Since the party has a beach theme, what could be better than building a bordello?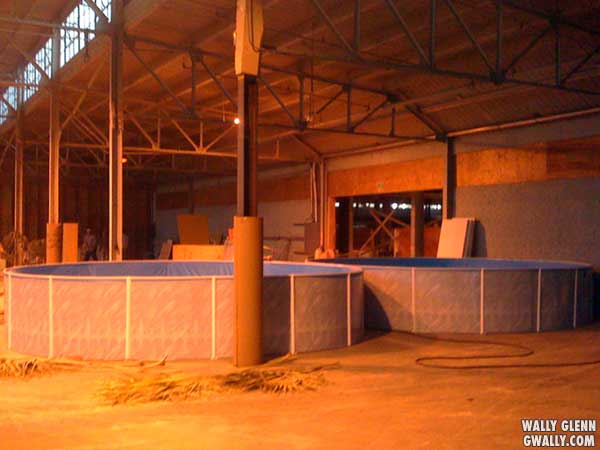 There's five Swimming pools. I'm going to do my best to cannon ball all the water out of one of them.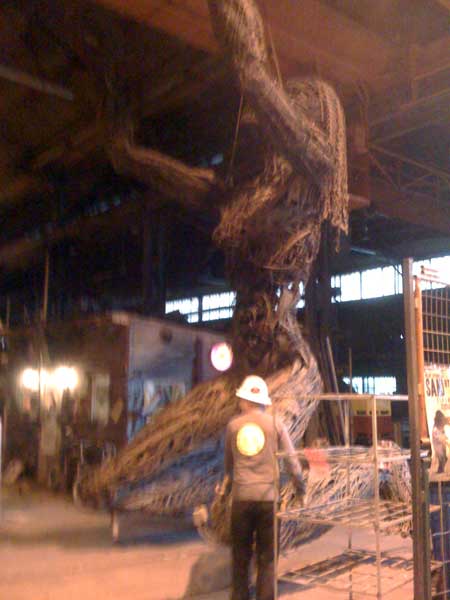 Dan is setting up some of his giant fire art sculptures as well.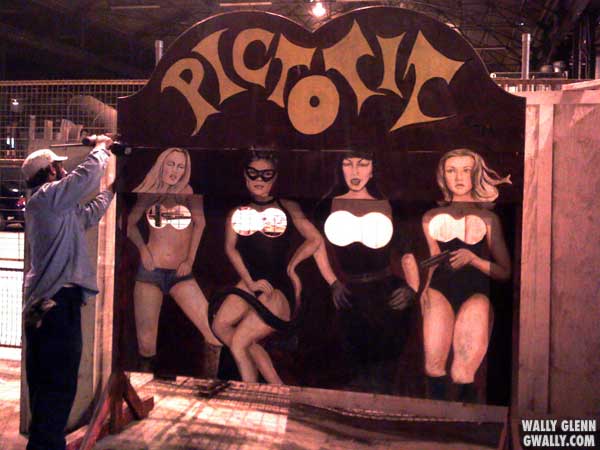 There's a boardwalk with thrilling games and unusual ideas such as Picto Tit and the Grope a Klown box.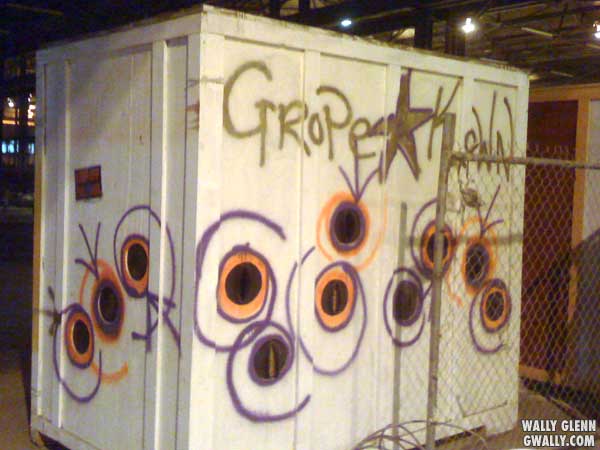 For more information, check out http://thebigartexperience.com.