Living the Wally Lifestyle
Chinese New Year 2009
January 26, 2009
There are few cultural events which are as much fun as Chinese New Year.
It's a great idea. Loud noises such as firecrackers scare off demons and bring good luck. It's safe to say we chased off all of the demons in Chinatown last night. Gong Xi Fa Cai!
Every year a group of my friends head down to Chinatown and have dinner on Chinese New Year. It's a great evening. The crowd on the street is friendly, jovial and not overly trashed like on New Years Eve. This year I got Amani to show up along with a few other friends like Dodger.
Every year I seem to see a lot of the same faces who come out to do their best to make this evening a really memorable one. The festivities for 2009 are just kicking off. If you live anywhere near a Chinatown, I'd suggest this is a great weekend to stop by and enjoy the fun.
Some of the most fun for me was making snow angels out of the firecracker paper with Amani: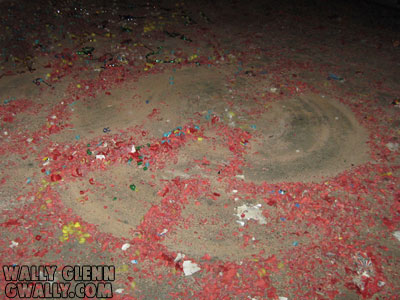 I wanted to do it again, but I was getting concerned someone might pelt me with firecrackers!
Highlights from 2009:

Highlights from 2008:

By the beginning of the night, the dust from the firecracker debris was thick enough to draw shapes in the dust on this Mercedes: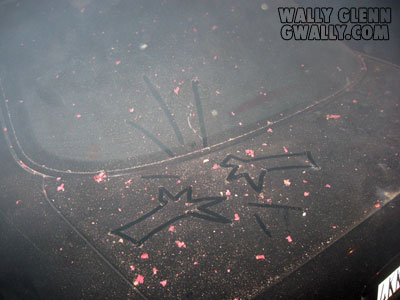 By the middle of the night, the owner got wise and moved the car!
The next day Claudia and I took some of the labels and made a collage.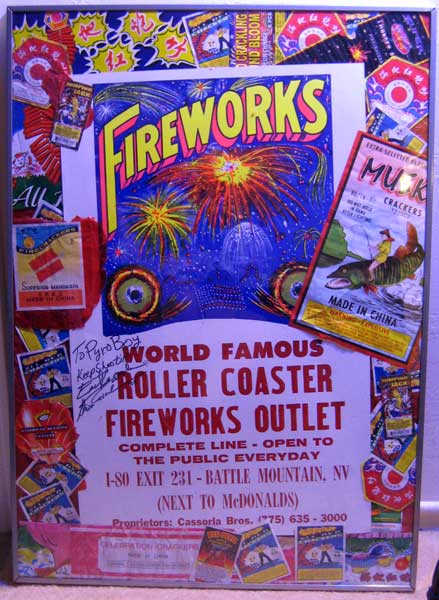 More Photos:
www.flickr.com/photos/amaniellen/sets/72157613028969456/