Living the Wally Lifestyle
Pyro shell hits Pyro Boy
January 01, 2009
Sometime the shell strikes back!
We did a fireworks show on a barge for New Years Eve 2009 in San Francisco. I really enjoy the hard work that goes into loading a barge for a grand display for the city by the sea. But little did I know that I would be coming back to shore with some amazing footage!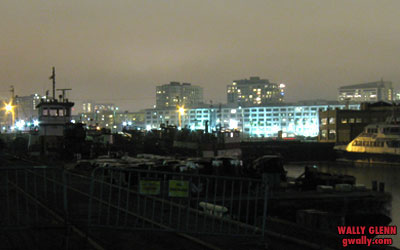 I was videotaping the show when out of nowhere a shell fragment from one of the fireworks exploding hit Pyro Boy right in the head! The best news is that it hit me right on the head and so no damage was done!
This is the reason pyrotechnicians wear safety gear.
Here is another reason. The video below was the same night a few seconds after I was beaned with a shell:
Everyone was fine, but it illustrates that pyrotechnics can be very fun, but very dangerous.
Remember, play hard, but be safe!