Living the Wally Lifestyle
The Inside a Cash Machine
June 24, 2008
A Planet Wally Exclusive! We bring you photos of what it looks like inside an ATM cash machine!
I was walking down the street when I saw this guy servicing a cash machine, so I snapped a few photos.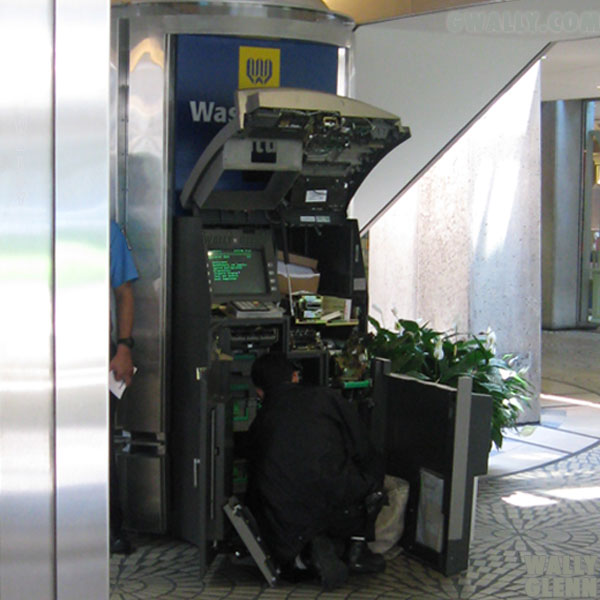 I tried getting better photos, but the security guard was giving me the stink eye and there's no use getting into a confrontation with a guy making minimum wage who carries a gun.
Now one of the great mysteries of the world has been solved.