Living the Wally Lifestyle
How to Trap a Feral Cat Using a Tomahawk Deluxe Transfer Trap
June 14, 2008
These are directions on how to properly set up a Tomahawk Deluxe Transfer Trap.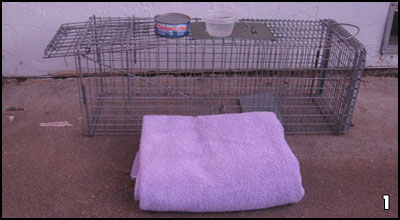 1. Acquire a Tomahawk Deluxe Transfer trap for cats (www.livetrap.com), bait, and a towel (or blanket) for transport. Place the bait in a small container. Successful bait includes fish such as tuna or sardines. Do not lure animal with an open can container as the edges can cut the tongue of the cat.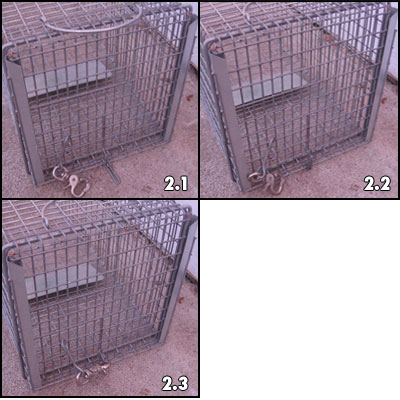 2. Latch the back of the trap. Lift the metal loop at the bottom of the cage up until it is over the loop on the door. Secure the attached locking device through the loop on the door so the loop from the bottom cannot come off without removing the locking device.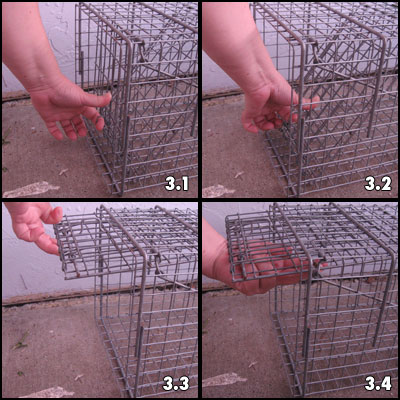 3. Set the front of the trap by lifting the tab on the front of the trap and depressing the diagonal door and lift up to the top of the cage. When the cage door is up, slide the metal hook attached to the trip mechanism towards the front of the cage so that it latches the front door. Now the door is secured.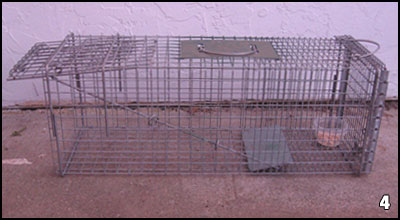 4. The trap is now set and should look as pictured above.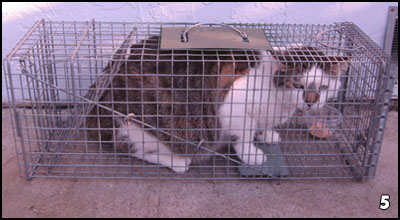 5. Trap catches one cat.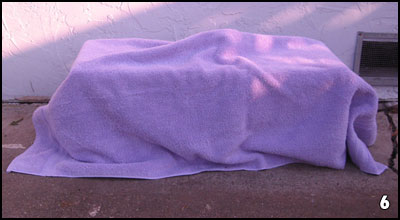 6. Cover cat to help alleviate the stress of confinement.

Special thank you to Buddy the stunt cat. Buddy was in no way injured or harmed when taking the photos. The expression in figure 5 is due to being distracted for photographic reasons, which was preventing him from eating the tuna.