Living the Wally Lifestyle
Quit Ripping Me off!
April 10, 2008
An open letter to the lying scumbags at icanhascheezburger.com.
Dear icanhascheezburger.com,
You guys are a bunch of lying, cheating, thieving scumbags and you make me sick.
Do you see this image below: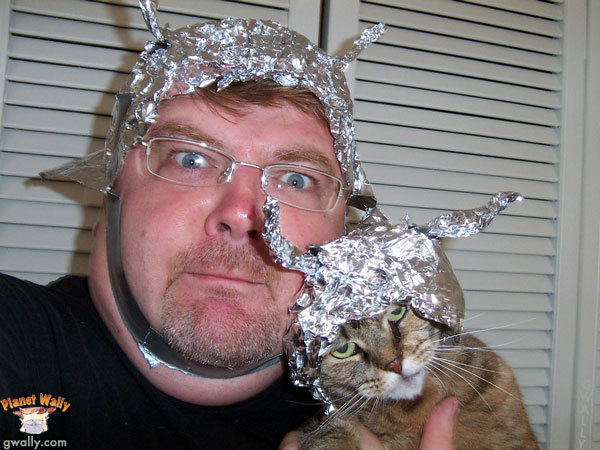 I created it. I shot the photo. Thats me holding the cat.
When you posted this photo with the rather lame caption on your Web site and you removed my copyright images, you stole from me.
http://icanhascheezburger.com/2008/03/02/funny-pictures-1-of-us-is/
When I asked you nicely to attribute the image and put the copyright information back on the photo you removed, you promised me you would. You complimented me on being so gracious and understanding.
But you never followed through.
You ripped me off. You continue to rip me off and thats unfair. You are making money on your Web site through ads. You're taking money from me by robbing me of my intellectual property and that disgusts me.
Please take down my image.
- Wally

Open Note to SHIPMENT OF FAIL:
To the folks at http://www.shipmentoffail.com/fails/2008/02/foil/, you are ripping me off as well. You stole that image from Flickr and violated the terms of use and my intellectual property. You fail at being nice. Take the image down.